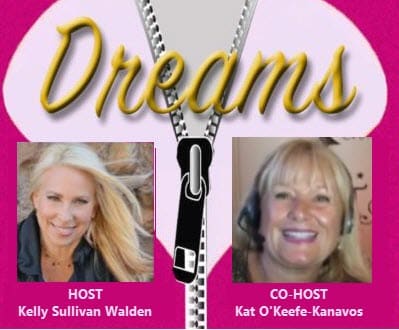 Marianne Williamson – Tears to Triumph
Marianne Williamson is an internationally acclaimed spiritual author and lecturer. Marianne has been a popular guest on television programs such as Oprah, Larry King Live, Good Morning America, Charlie Rose & Bill Maher.
Seven of her twelve published books have been New York Times Best Sellers. Four of these have been #1. The mega best seller A Return to Love is considered a must-read of The New Spirituality. A paragraph from that book, beginning "Our deepest fear is not that we are inadequate. Our deepest fear is that we are powerful beyond measure…" is considered an anthem for a contemporary generation of seekers.
Marianne's other books include The Law of Divine Compensation, The Age of Miracles, Everyday Grace, A Woman's Worth, Illuminata, Healing the Soul of America, A Course in Weight Loss, The Gift of Change, A Year of Miracles, and her newest book, Tears to Triumph: The Spiritual Journey from Suffering to Enlightenment, available now.
A down-to-Earth "force of nature," Veronica Torres brings a deep commitment to conscious living, a powerful desire for clarity, and a great sense of humor to every situation.  She is the producer of Well Being Expos, author of more than twenty books, and has served as network director of the holistic practitioner's group Eclectic Health.
Currently, her full attention is focused on working with Eloheim and The Council through a process called channeling. While channeling, Veronica is able to set her personality aside which allows her non-physical guides to offer their teachings through her. Veronica and Eloheim offer private sessions, online broadcasts, public meetings, and retreats in the U.S. and abroad.
Eloheim is best known for their multitude of practical, actionable tools which facilitate our movement from a fear-based existence as Homo sapiens to consciousness-based living as Homo spiritus. Eloheim's teachings are delivered with humor, love, and profound respect and have gained a passionate world-wide following.
Robin Jay – The Queen of the Business
Robin Jay is an award-winning filmmaker, author, speaker, and publisher. She began her career in Personal Development as "The Queen of the Business Lunch™," a Business Relationship Expert who shares the nuts-and- bolts of building profitable business relationships, with an emphasis on smart ways to network and socialize with clients.
Robin's award-winning book, "The Art of the Business Lunch ~ Building Relationships Between 12 and 2" (Career Press) is in 12 languages worldwide. She is also a contributor to "Chicken Soup for the Wine Lover's Soul." Robin has been featured internationally on MSNBC-TV, Newsweek Magazine, CNN, the BBC, the New York Times, The London Financial Times, Forbes.com and other well-recognized media outlets.