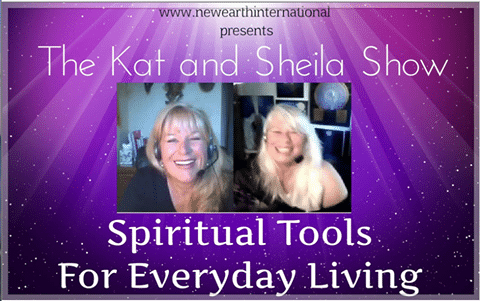 8/29/16 Expose Yourself Now!  A Tool for Everyday Living?
Have you ever dreamed about exposing yourself in public? It may be a very telling dream in a positive way. If you were born on August 29th do you know your Personal Tarot Card or Playing Card that will never change in this lifetime?
WATCH: https://www.youtube.com/watch?v=Va076oS8LFw
8/15/16 The Season Continues: Tarot readings
Watch as Kat and Sheila explore the Tarot Card for July 25 which is the Three of Clubs, a sad dream about losing the love of a girlfriend to the point of wanting to die, and respecting the Forest people. Kat Kanavos and Sheila Sistar bring you Spiritual Tools for Everyday
WATCH: https://www.youtube.com/watch?v=BbTmV24GuoU
7/25/16 Second Season First Show!
Watch as Kat and Sheila explore the Tarot Card for July 25 which is the Three of Clubs, a sad dream about losing the love of a girlfriend to the point of wanting to die, and respecting the Forest people. Kat Kanavos and Sheila Sistar bring you Spiritual Tools for Everyday
WATCH: https://www.youtube.com/watch?v=BbTmV24GuoU